Now accepting New Patients at Diabetic Care Associates! By joining forces with us, you have taken a giant step toward a healthier lifestyle. Have you recently visited Diabetic Care Associates? Tell us how we're doing! Or share your experience with one of our remarkable providers or staff and fill out the Employee Recognition Form.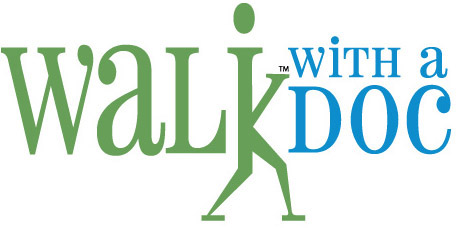 Every 3rd Saturday til October, join us at Otsiningo Park in Binghamton, NY. Find us gathered near the playground at 10 a.m. for our new 'Walk with a Doc' program. Our multi-disciplinary approach is designed to focus on your specific medical needs in a caring environment. Our most successful approach to most disease states such as diabetes, hypertension, and hyperlipidemia are managed through diet, exercise and medication. Every patient is treated with respect and concern. After a careful analysis, we provide you with the care plan and education necessary to help you to take control of your disease; our goal will be to minimize medication while preventing complications. The most important member of our health care team is you!
Diabetes Management
To treat diabetes, we encourage you to be diligent in taking and recording your blood sugar readings. Always record your blood sugars before, (1 hour) after each meal and at bedtime. Once you have established a comfortable routine of taking your blood sugar readings we encourage you to follow our proven protocol and set your goals with our provider to manage your disease thus optimizing your health care.
Your goal for Hemoglobin A1C is below 6.5-tested every 3 months
Fasting blood sugar should be between 70-90
Post Meal Blood sugar-done 1 hour to 2 hours after your meal should be 140 or lower
Blood Sugars should be checked before exercise, driving or traveling
When blood sugar is below 80, eat first then immediately take insulin after your meal or snack
Daily Foot inspection by you and foot exam by our provider 2 times a year
Yearly Fundus Photo by Michele
Eye exam by ophthalmologist of choice
Yearly Dietitian consult by Amy for meal planning, advice & tips
Exercise 50 minutes 5X a week, get your customized exercise plan from our exercise physiologist, Michele
Keep track and manage your Cholesterol:
Total Cholesterol should be below 180, and should be re-checked every 6 months
Bad Cholesterol (LDL) should be below 70, and should be re-checked every 6 months
Good Cholesterol (HDL) should be above 50 (female; 45(male) and should be re-checked every 6 months